You can customize the checkout page by filling in a title for the payment method. For example, Authorize.net Payment.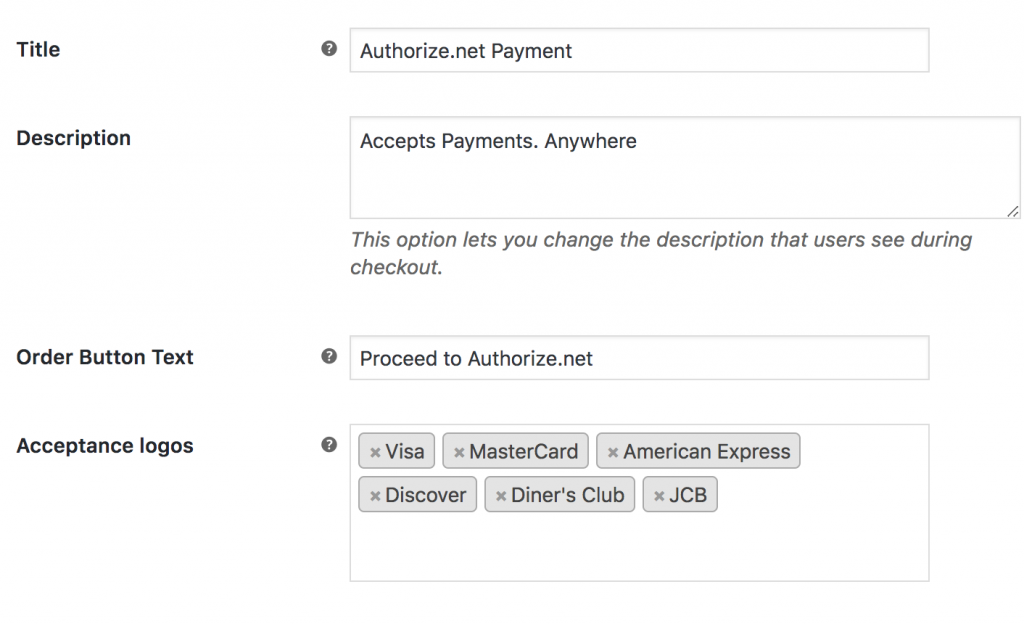 And also you can set the description, E.G. Accept Payments. Anywhere.
Order Button text allows you to set the text for the order button. For example, proceed to Authorize.net.
And acceptance logos is the setting of which cards you want to accept.
Please Note: Excluding a card from here does not prevent a user from paying using this method.