From the Search tab, you can configure all the settings related to the search box and filters that will show on your store locator page. You can choose to show or hide the search bar and/or use the instant search. Let's analyze all the available options.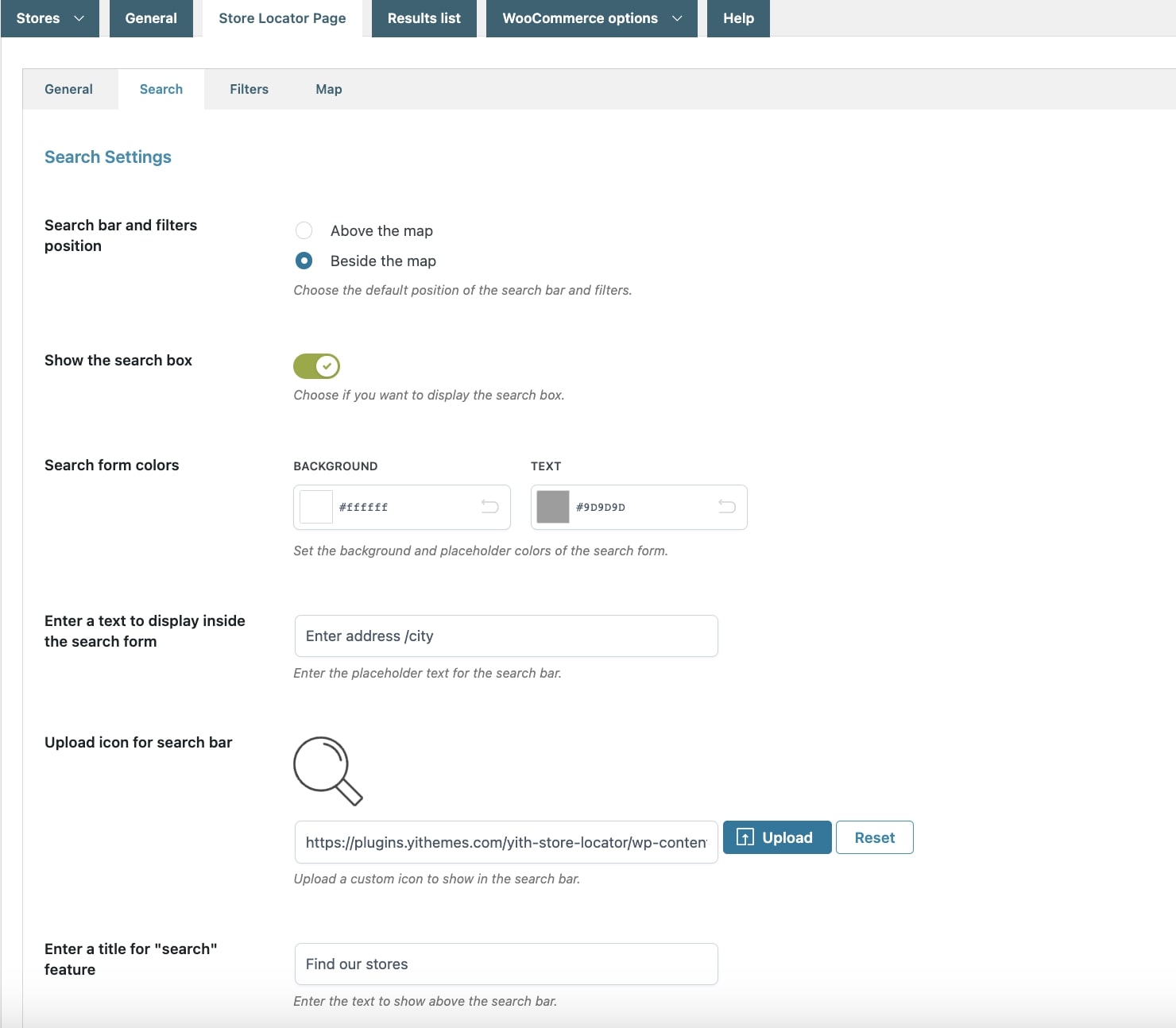 Search bar and filters position: select the default position of the search bar and filters. You can choose from above or beside the map.
Show the search box: if enabled, the search bar will show on the store locator page and you will be able to configure all the following options:

Search form colors: choose the background and text colors of the search form;
Enter a text to display inside the search form: enter the placeholder address/city for the search bar;
Upload icon for search bar: this allows uploading a custom icon to show in the search bar;
Enter a title for "search" feature: enter the title you want to show above the search bar.
Instant search
If you want the search results to load automatically without the need for users to click on the Search button, enable the option Use instant search.

On the contrary, if you prefer to show the Search button to let users get the results of their search, disable the Use instant search option and configure the text and colors of the button through the options shown below.