All YITH plugins will renew automatically every year at the purchase price.
It means that the system creates a recurring payment during the purchase process to renew the license automatically and allow the user to keep benefiting from support service and updates.
To know when the next renewal for your plugins is due, you just need to access your site and go to the YITH -> License Activation section.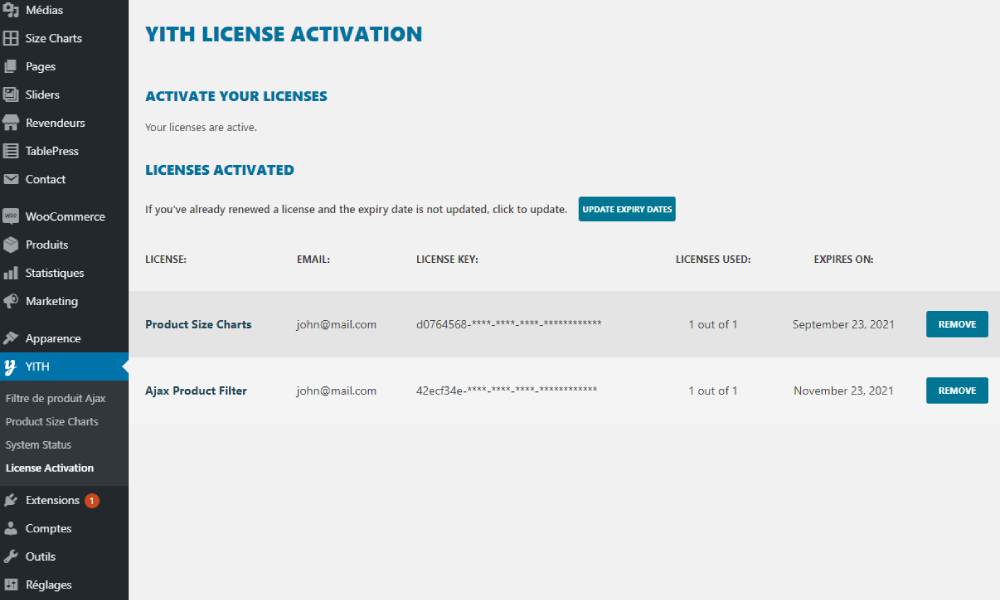 Automatic renewals can be disabled by the user manually. Just go to the Licenses and Subscriptions section on yithemes.com and set the automatic renewal to "Off" like shown in the following image.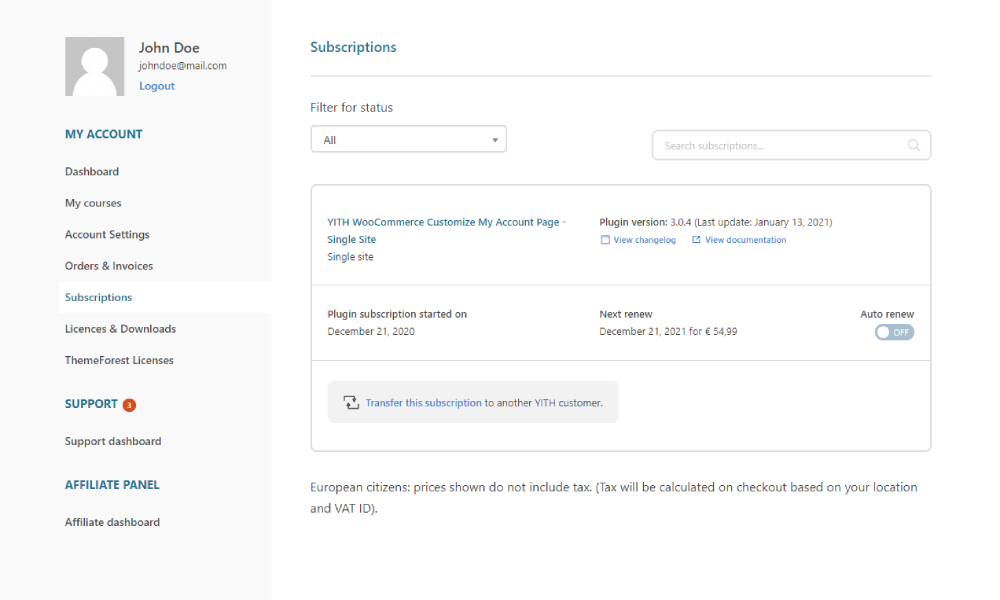 PLEASE NOTE - if your license has already expired and you enable the automatic renewal again from the page Subscriptions on our site, a new payment for the purchase of the plugin will be immediately processed.