Add a new product to your shop and assign the Event ticket type to it.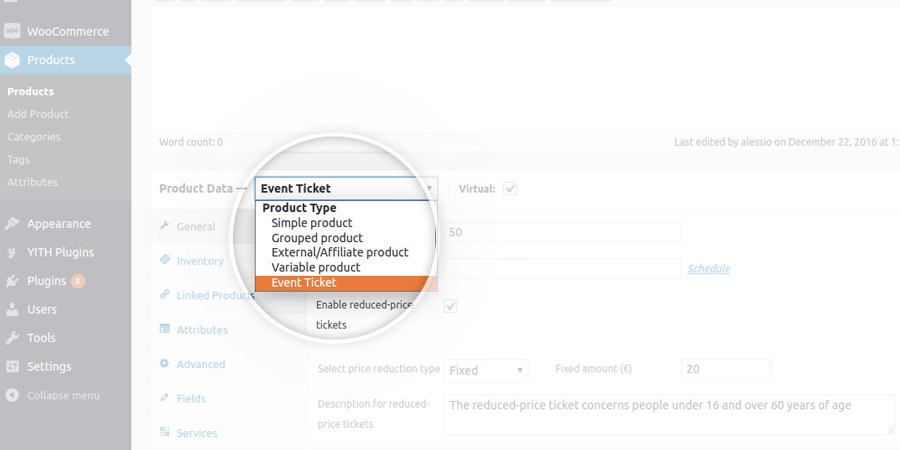 Set the regular price of the ticket like for any other WooCommerce product.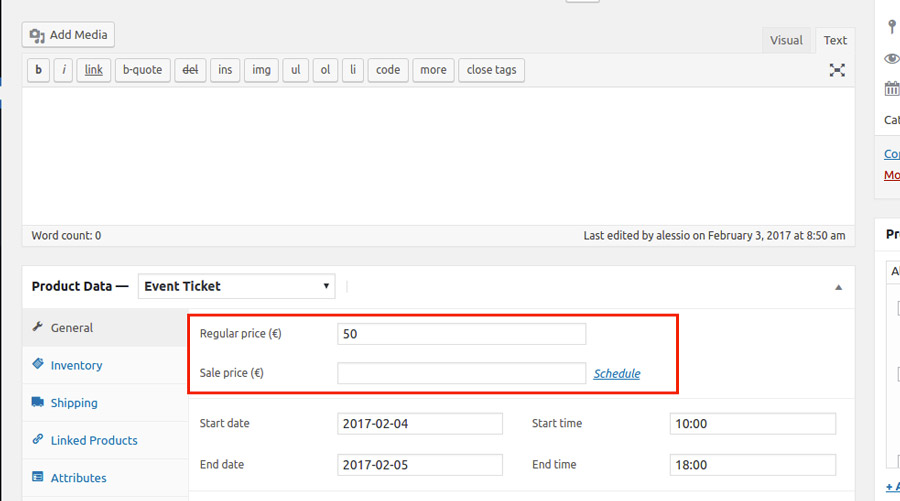 Before publishing the product and selling it, you optionally can:
enable the stock management
insert start and end date for the event
configure one or more additional fields for the product and show them to the user during the purchase
As follows, an example of our "event" product detail page.