Ensure the option "Allow refunds for products" (that you find in YITH Plugins > Advanced Refund System) is enabled.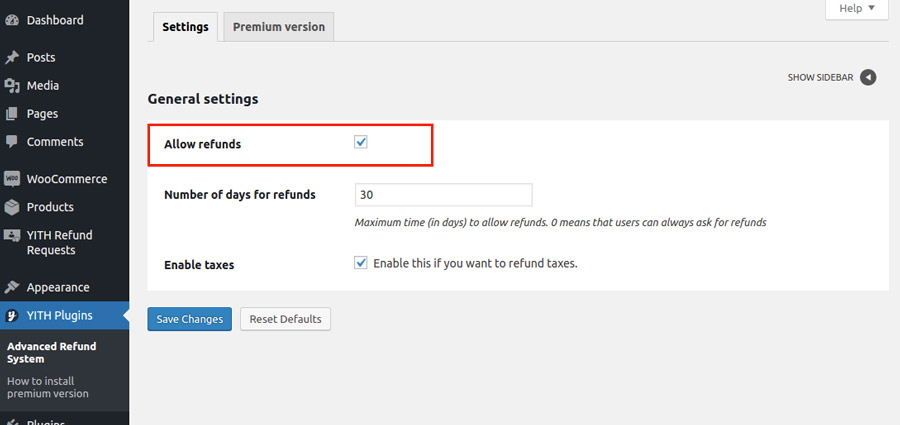 From now on, users will be able to send a refund request for any newly completed order.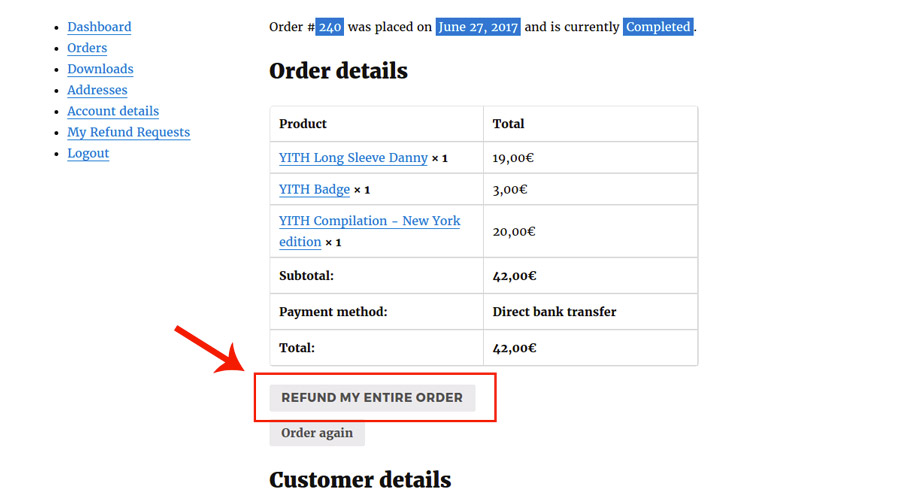 Users will be able to send their refund requests only after filling out the dedicated form. It will open in a modal window when they click on the refund button (only in case they select a product-based refund they will be asked to specify the quantity they want to be refunded).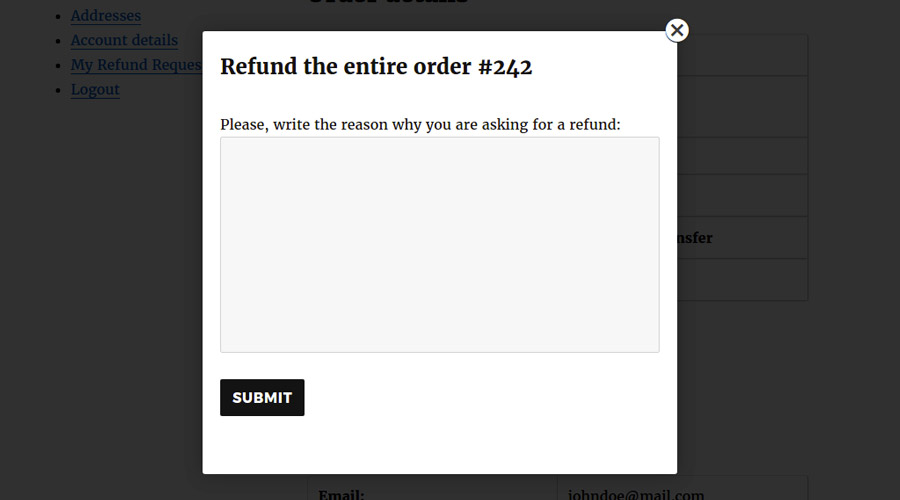 After sending the request, the administrator receives a notification email.
Refund requests can be managed from WordPress section YITH Refund Requests.