Open the customizer by clicking on Customize and go to Site Identity: and Select the image that Sara has prepared. It must be the icon of 180 or 196px size.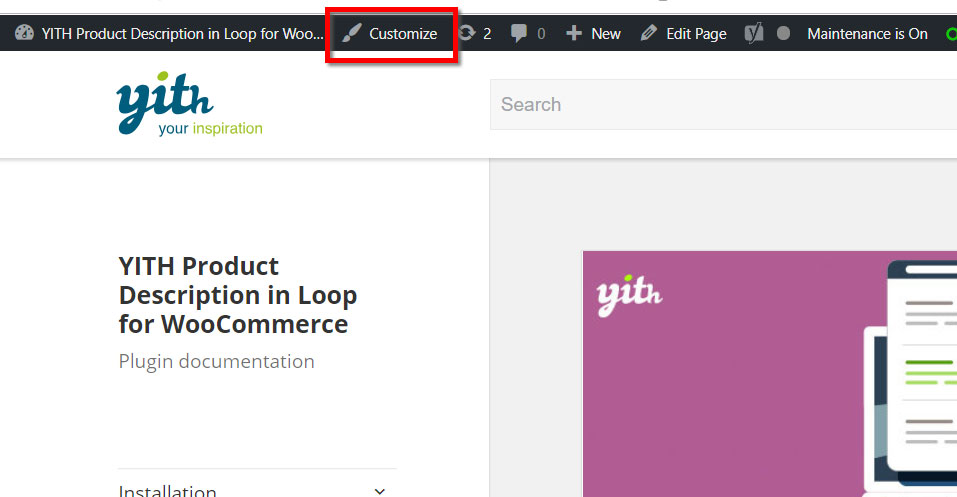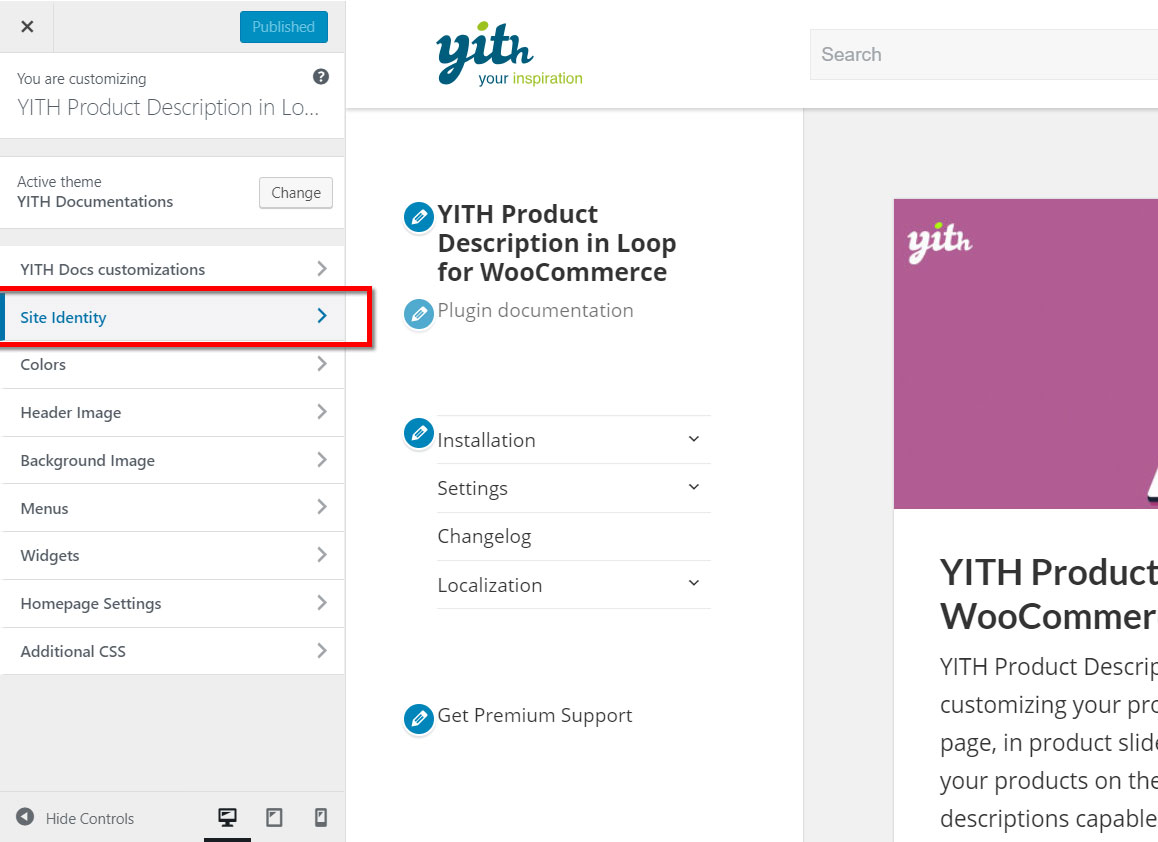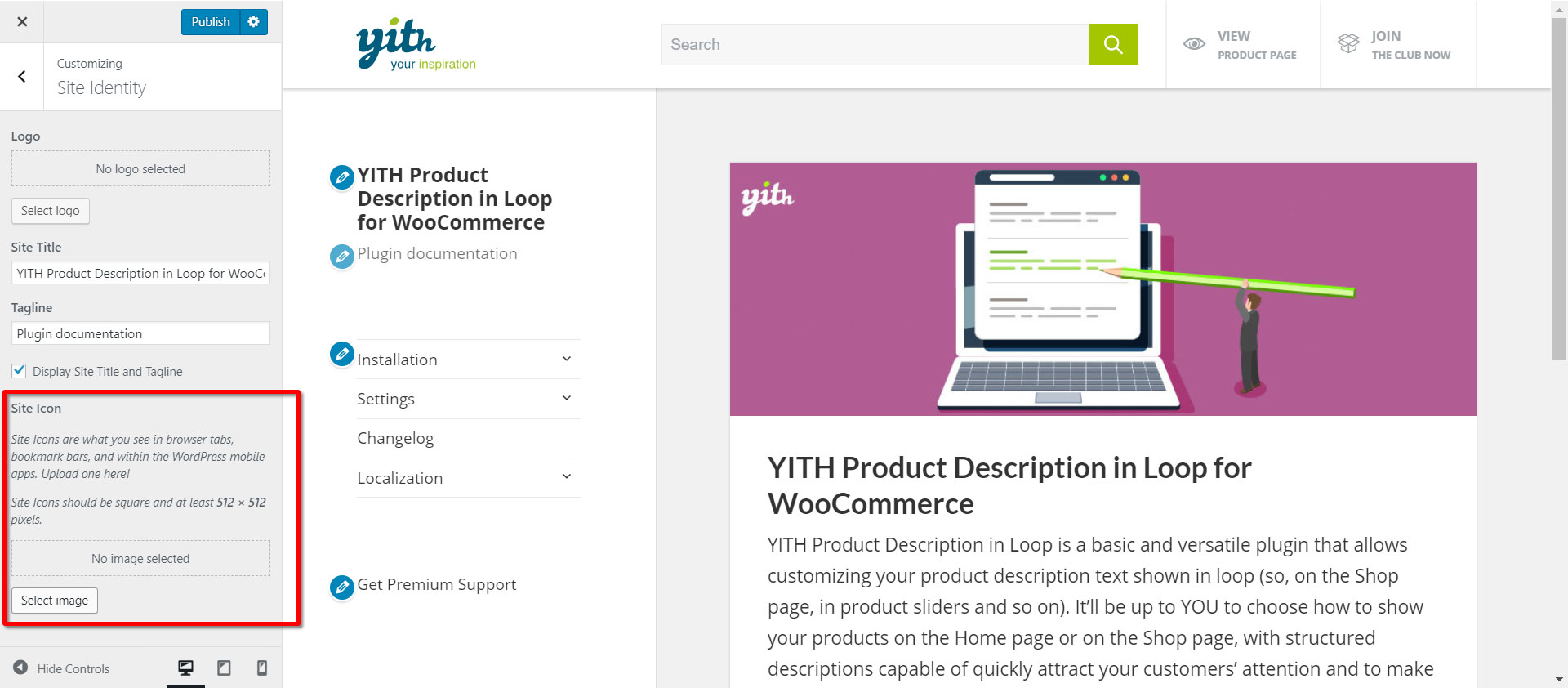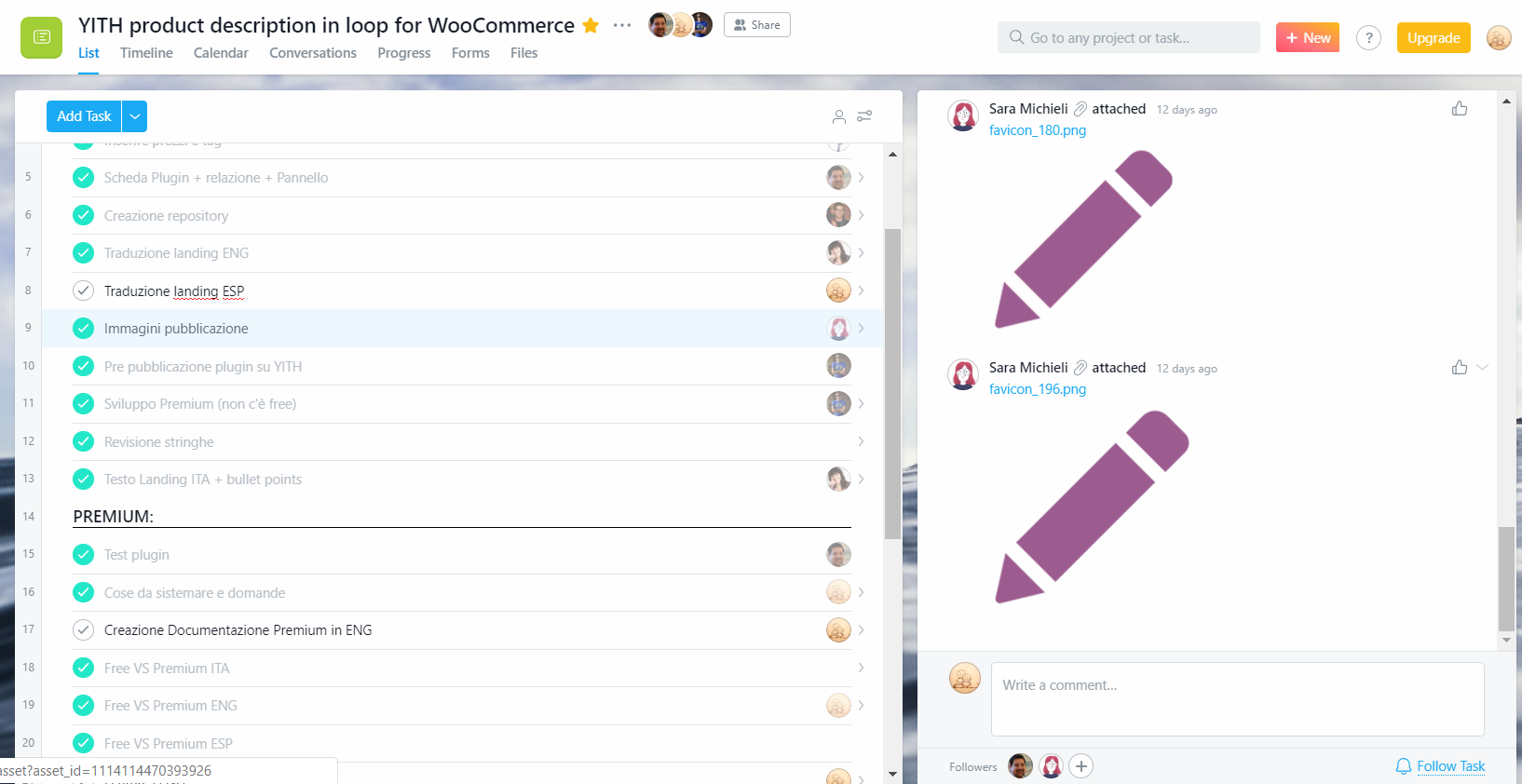 Constants
Go to Customize > YITH Docs Customizations > YITH Docs Constants: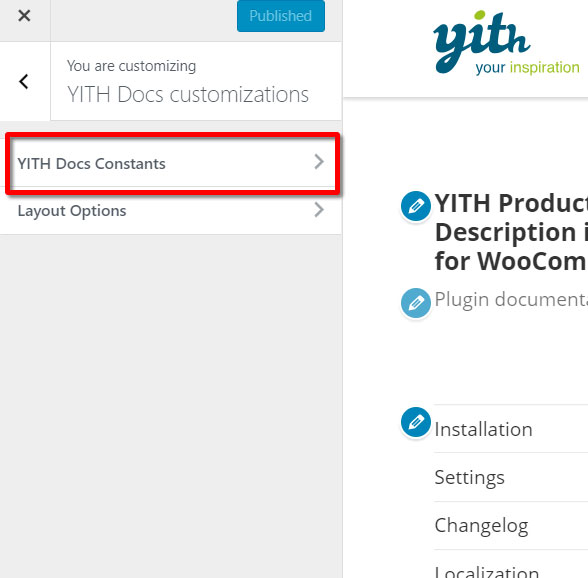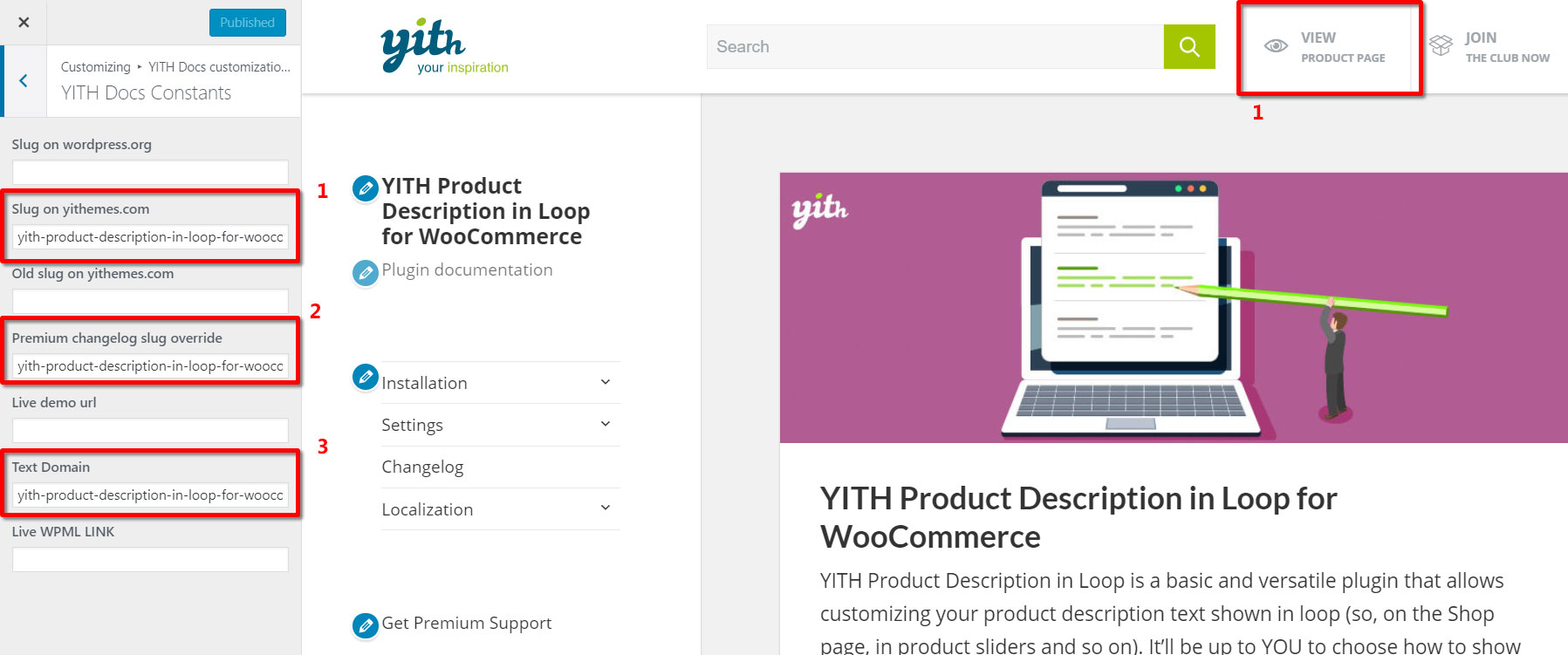 and enter the plugin slug into the following three fields:
Slug on yithemes.com: this is for the View Product Page button on the top bar.
P
Text domain: this is for the Localization page in the documentation.